May 24, 2020
The International Trade Center visits the Academy of Coffee Excellence Nepal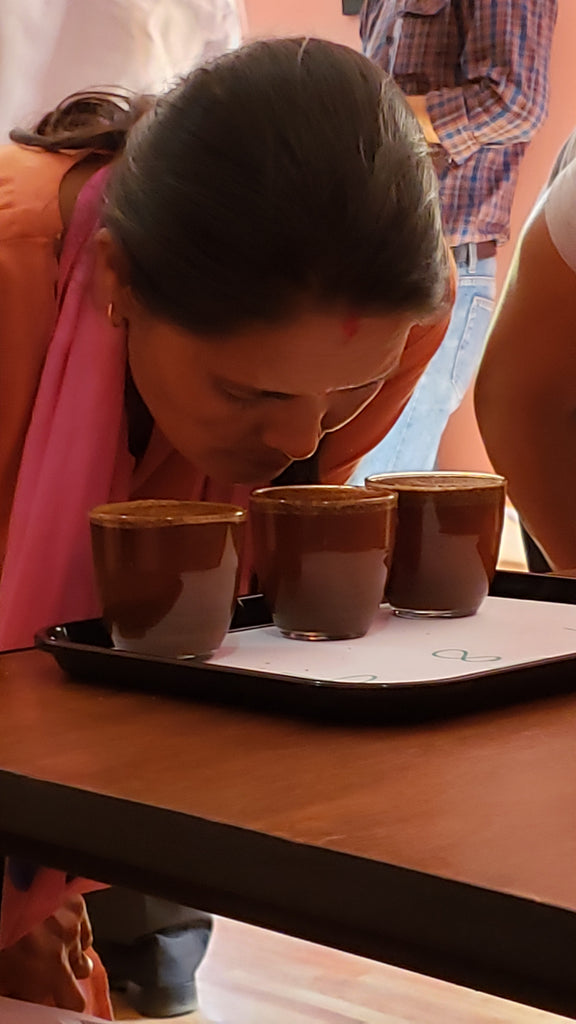 This article was originally publish in March of 2020 in the International Trade Center's online news addition.
Nepal is known more for its mountains than its coffee but ITC's acting Executive Director Dorothy Tembo got a taste of the specialty varieties grown there on a recent visit to a coffee processing farm in Chapagaun, a potential partner in a new four-year project on trade-related assistance in the country's coffee sector.
The International Trade Center tours the Academy of Coffee Excellence Nepal.
The ITC invests in developing economies and the Academy of Coffee Excellence Nepal is a research and education project designed to increase the quality of coffee and the GDP contribution of the domestic coffee sector. 
The article references Coffee Ma Mahilla. This is the gender equity initiative that we have created.